Voting by Mail is safe, secure, easy and a great way to protect the health of our volunteer poll workers (many of whom are in high-risk categories), and election officials.
Maine law makes it easy to cast an absentee ballot. You don't have to be out-of-town or have any other reason to take advantage of this easy and safe way to vote. Absentee ballots must be returned by 8 pm on July 14th.
Option 1: The easiest and fastest way to request an absentee ballot is using the Secretary of State's online absentee ballot request service.
Click Here for to Request YOUR Absentee Ballot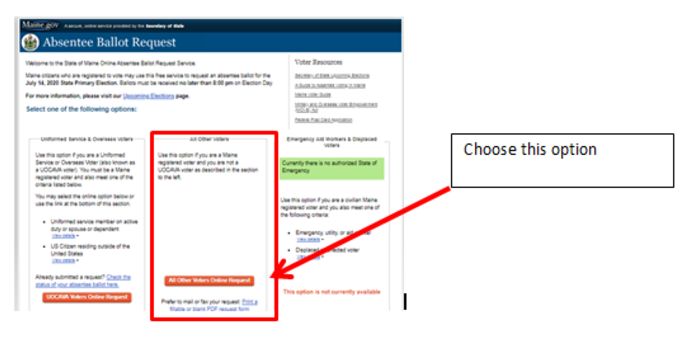 Option 2: Contact the municipal clerk in the town or city where you are registered to vote.
A. You can make a telephone request for your own ballot, which will be mailed to the address you provide to the clerk.
The South Portland City Clerk can be reached at: 207- 767-3201
The Cape Elizabeth Town Clerk can be reached at: 207-799-7665
The Scarborough Town Clerk can be reached at: 207-730-4020
B. OR You can make a written request by completing an absentee ballot application. Additionally, you can obtain a ballot for an immediate family member in this same way. A ballot will be mailed to the voter directly or to an immediate family member making the request. Your municipal clerk can tell you who is considered an immediate family member under the law.